Consumer expectations have to be met and also revenue needs to be with the help. SAP hybrids. Changes in the required utility business are happening at very fast speed. Consumers do indeed expect convenience as well as personalized service which are indeed coupled with relevant offers as well as much expert advice.
What else is there to know about SAP Hybris?
SAP Hybris makes an analysis of data in order to create a 360-profile of one's consumer thus permitting one to share contextual as well personalized messaging across all present channels and platforms.
Competition is on the rise and deregulation, de-carbonization and decentralization are shaking up the field. Utilities need to offer more than just their core energy service. With SAP Hybris omnichannel solutions, one can engage one's customer on any given device and also at any time with an expanded portfolio of products and services which have all been all designed to promote revenues for the future.SAP Hybris helps you analyze data quickly to create a clear picture of your consumer. That way, customer-service agents are transformed into trusted advisors. It's all about selling innovative, turn-key solutions and services, all in real time.
SAP Hybris can give your service reps complete customer profiles that include situational data, prior purchase info, interaction history and best offers.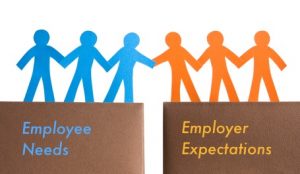 Billing processes are indeed complex. No doubt, one can with SAP Hybris, simplify those processes and enable multi-sided business models with the required convergent billing. This does indeed also makes it easier to sell add-on services or products and thus create less complicated customer statements.
Utilities are now indeed involved with customer dealings. The number of subscribers who are digitally connected to their utilities is indeed growing and has also reached 44% according to a recent study. The new energy consumer is digitally enabled, hyper-aware, mobile as well as social. SAP Hybris does help one respective find new business models to meet their needs.
Business Model Innovation (BMI) New competitors are rather emerging for utilities, and SAP Hybris omnichannel solutions do help one meet these challenges head-on. Utility companies do have the risk of extinction in case they fail to embrace business-model innovations.
Utilities require to re-evaluate their respective products, delivery methods and understanding of individual customers – a concept that we refer to as business model innovation.
SAP Hybris Customer Engagement Solutions for Utilities Modern customers are indeed very demanding. They do deliver outstanding experiences every time with SAP Hybris. One of course requires to know how SAP Hybris does contribute to business and how useful it is in generating business.
By observing its important one does appreciate how SAP as a business tool does help in augmenting business. Customers do play an important role in every aspect of business and benefit by the utilization of SAP. They are pivotal for any business operation and the aim of a businessman is to meet up to their expectations. Keeping this in view SAP is utilized to gain maximum benefit to please the customer in every way that is possible.